When it comes to holidays, the majority of people rank Christmas, Halloween, and Thanksgiving as their top three choices of red-letter dates to celebrate. While Valentine's Day makes its way to many top ten lists, some people are still annoyed by this overly commercialized holiday. Think of it this way, florists jack up the price of their flowers, and then just after Christmas, store shelves are packed with heart-shaped boxes of chocolates. It's like a red and pink nightmare!
Here at JeepBeef, we say screw tradition! Don't spend a sh*t ton of money on long-stemmed roses that will die a few short days after purchase, don't buy an overpriced box of chocolates that will soon be eaten, then immediately forgotten. Instead, get what every red-blooded Jeeper really wants – pick up some great Jeep gear and apparel for your beloved this Valentine's Day.
Combat Face Fatigues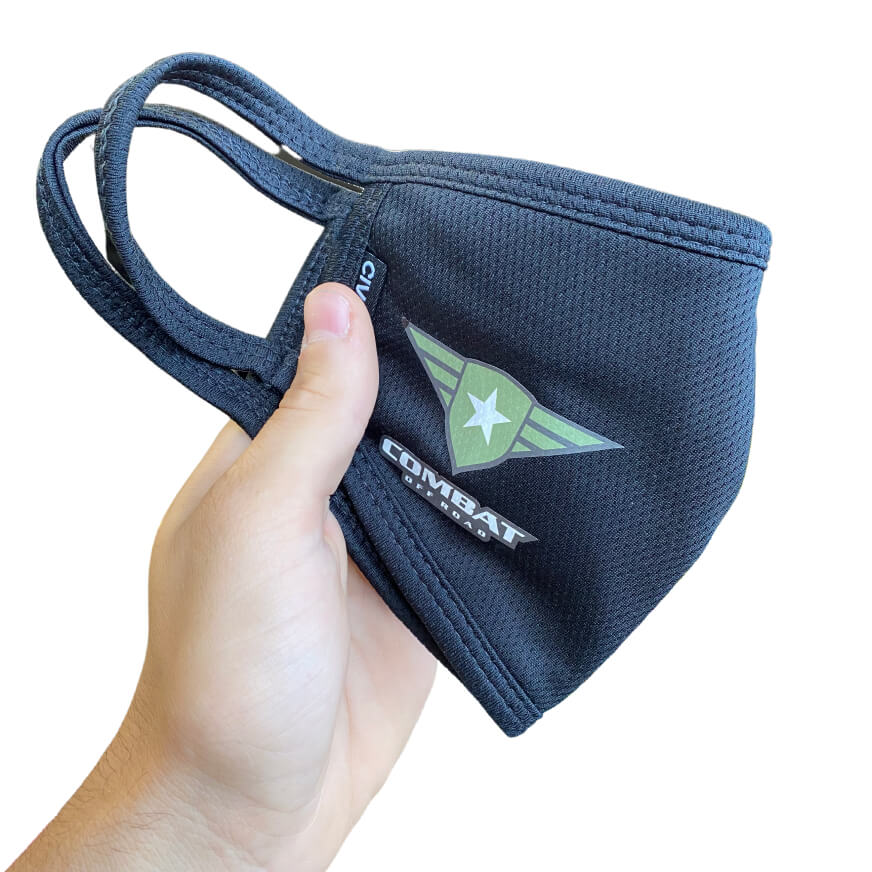 Without getting into all the crap about the coronavirus, while these combat face fatigues will help to guard against the spread of this nasty disease, they're also great to wear on dusty trails. These reusable face coverings are available as a single unit or sold in a three-pack. Either choice will ship for free and a portion of the proceeds will go to support Mission 22, a non-profit organization that offers aid and assistance to our mighty and heroic military veterans.
Jeep Wearables for Her
Is your woman a Jeep freak? Does she enjoy tearing up the trails and is proud of her fantastic four-wheeling adventures? Give her the gift of showing off this passion for being a JeepHer with one (or more) of these wicked wearables: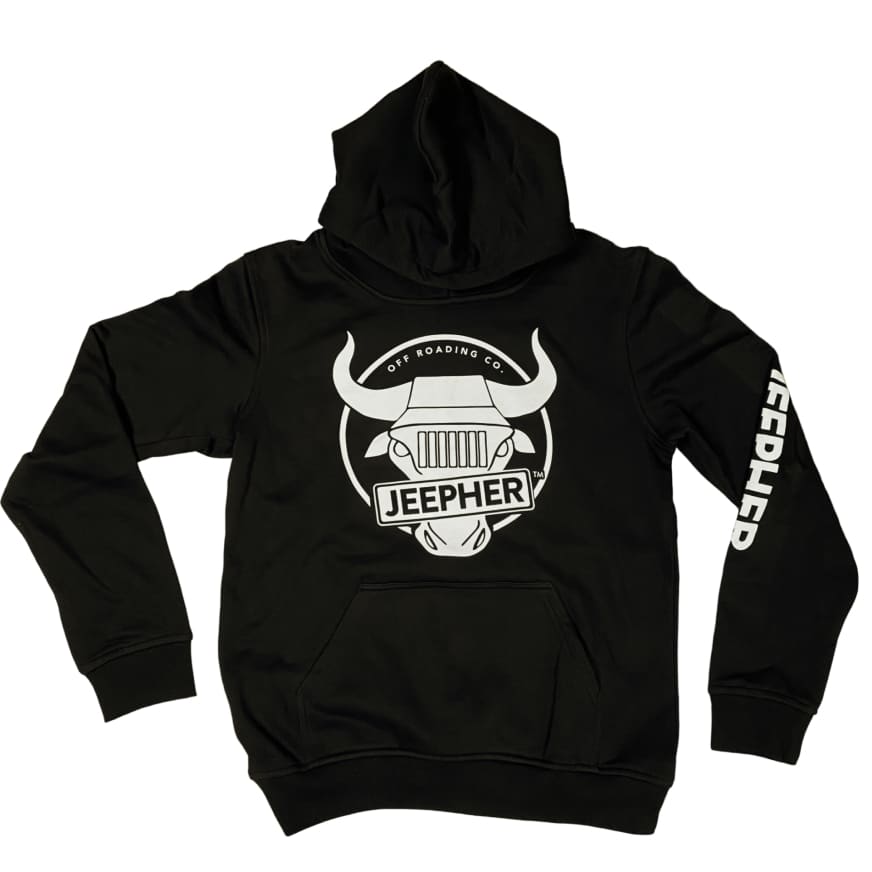 A classic JeepHer black hoodie
Vintage JeepHer tees available in two color choices of basic black and beautiful blue
JeepHer streetwear tees in similar color options
Don't forget about her rad ride when it comes to outfitting her 4×4 with some JeepHer style. Consider different decals and other accessories available to adorn her ride to drive with true Jeep pride.
A Haul of Hoodies
Along with the classic black hoodie, there's a decent collection of comfortable coverings available for everyone on your VD list. Sizes range up to 2X for the beefiest of Jeep fans, they're pre-shrunk, made from a blend of 80% ring spun combed cotton and a 20% polyester blend with self-lined hoodies. Drawcords are constructed of sturdy 100% cotton with a plush fleece interior and exterior. Additional colors include charcoal, blue, and gray with different logo design options.
Loving Those Long and Short Sleeve Tees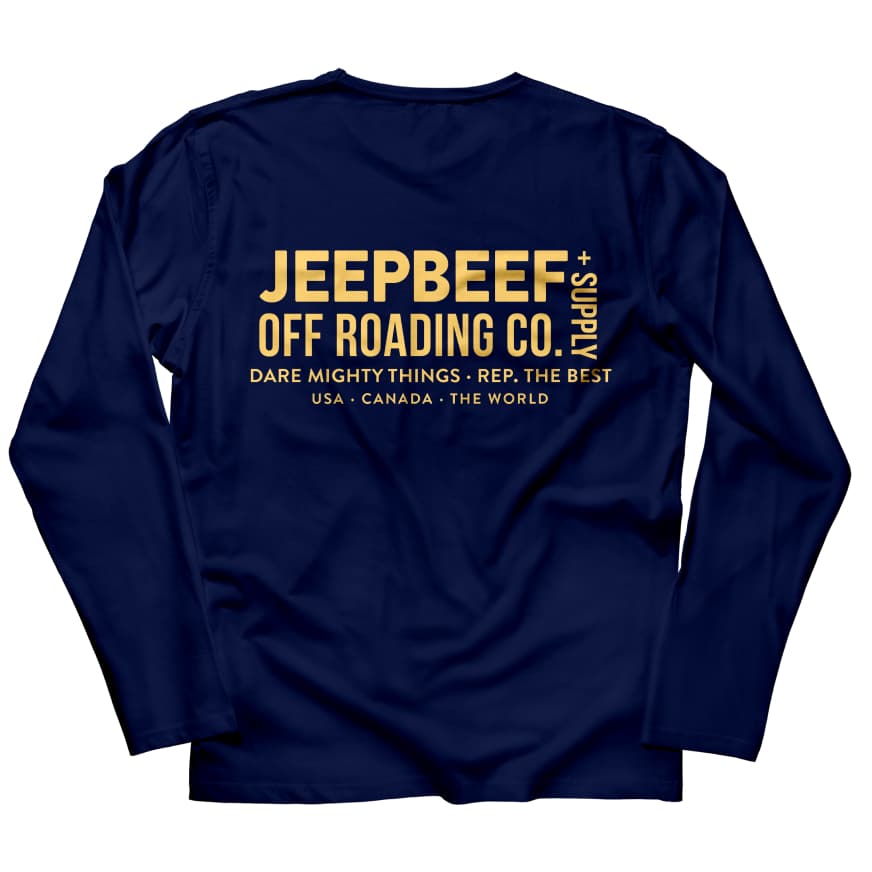 For a lighter feel, long sleeve tees and their shorter sleeve counterparts are also available in sizes that expand up to 2X for bigger, taller, bros and gals. Don't forget the kiddos with a great green JeepBeef logo tee for teens and younger children. As you can see we've got fits for the entire family, so we're able to cover all ages and get 'em started early in the four-wheeling world. This shirt is guaranteed to make the neighborhood kids turn green with envy when they see your kid sporting this gnarly shirt in city streets and off-road.
Beanies, Caps, and Accessories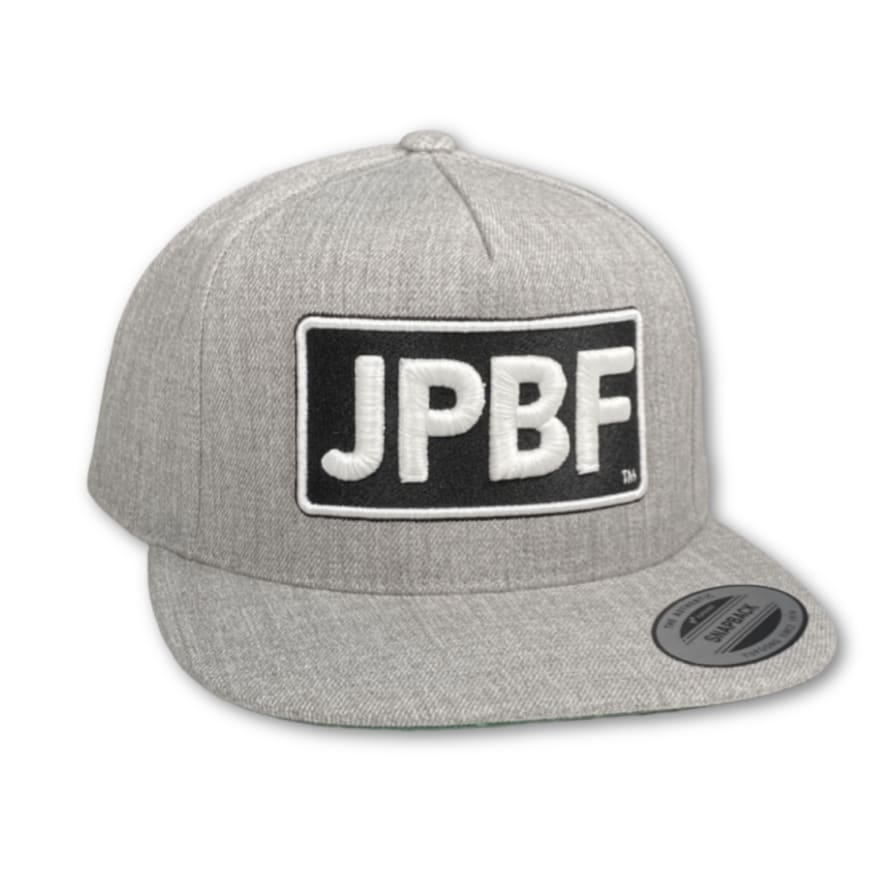 Along with covering it up with Combat Face Fatigues and placing decals, there's a sassy and classy selection of caps for Jeepers to choose from including the popular camouflage topper that never goes out of style. Don't be a weenie, remember to wear a bitching beanie to keep heads and ears warm while out on chilly trails or just cruising around city streets. Choose from the Trail Toque or an OG Slouchy Beanie in order to top off your Jeep look and attire in style.
Gnarly Neon Jeep Branded LED Signs
These next few selections are mostly officially Jeep-branded, but I'm sure you'll agree they're just as awesome as the items found in our online store. For example, check out these Only In A Jeep unbelievably cool LED signs. Available in a wide variety of sizes, designs, and colors, one of these bright displays would make an amazing addition to a garage, home bar, man cave, or she-shed.
Even More Accessories
Jeep accessories from JEDCO are proudly made and designed in the good ole USA, so they get our stamp of approval. In addition to a huge line of tee-shirts (their specialty), both Jeep branded accessories and wearables are geared to please outdoor enthusiasts. Get a Jeep Grille Gaiter or face mask, shop from a selection of hats, caps, and socks to complete your wardrobe from head to toe.
Chocolate Gift Set
I know, I know, I know, we said at the beginning we were going non-traditional for VD, but if you must go down the chocolate road, consider one of these mud prime gift sets rather than a heart-shaped box of cocoa-coated candies. Any one of these collectible gift sets includes a picturesque tin with a magnet on the rear end to be proudly displayed on a refrigerator or other metal surface. Nine chocolates are individually wrapped in different, popular Jeep models from Commanders to Wranglers and many more.
Extra, Extra, Read All About it in 1001 Jeep Facts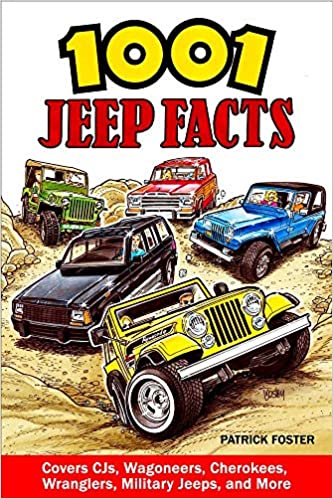 Trivia buffs and those who enjoy reading when they're taking a break off the trail might enjoy checking out 1001 Jeep Facts available in paperback from Amazon. Written by Jeep expert and outdoor enthusiast Patrick Foster, this fascinating read includes facts and trivia about every Jeep model, including those serving in the military and overseas. Given this book, readers will never run out of things to say about their favorite brand of four-wheelers.
Watch Four Jills in a Jeep
Even hard-core fans of black-and-white classic films might have missed the Four Jills in a Jeep movie from the golden age of the cinema. The flick stars Kay Francis, Carole Landis, Martha Raye, and Mitzi Mayfair as themselves re-enacting their USO tour of Europe and North Africa during World War II while riding around in their beloved Jeep. A reprint of the original movie poster released in 1944 is also available for WWII history and film buffs.
For more to watch and read about Jeeps in general, be sure to like us on Facebook, follow us on Twitter, and get instant access to articles like this one on Instagram. We're also on Pinterest and have a bitchin' broadcast called The Light Bars and Lockers Podcast available online with some righteous dudes that really know their way around the trails and under the hood of their favorite four-wheeling Jeeps.