#JEEPBEEF. 
Welcome to the ultimate online hangout for Jeep enthusiasts. We've made it our mission to build the world's largest group of off-road fanatics who embrace the culture and live the Jeep Lifestyle.
We Are Passionate About The Off-Road Lifestyle.
EAT. SLEEP. JEEPBEEF.
Built by off-road fanatics for off-road fanatics, JeepBeef delivers content that intersects Jeep culture and lifestyle while showcasing the world's sickest rigs. Our goal is simple… create a digital experience that's the next best thing to wheeling.
Kick back and feed your addiction for everything off-road. Checkout adrenaline-pumping trails and treks; no bull-shit reviews on parts, equipment and gear; kick-ass how-to tips, tricks, and trials; legit deals, and write-ups that showcase some of the wickedest Jeep builds out there.
Wanna talk it up? Download the JeepBeef wheeling app (coming soon) where you can chat, ask questions, share advice, and recommendations with fellow Jeepers.
Like to wear your passion on your sleeve…chest…or head? Cool, quality apparel and swag are just a click away in the JeepBeef Off-Road Shoppe.
JeepBeef Off-Roading Co. Where our lifestyle lives.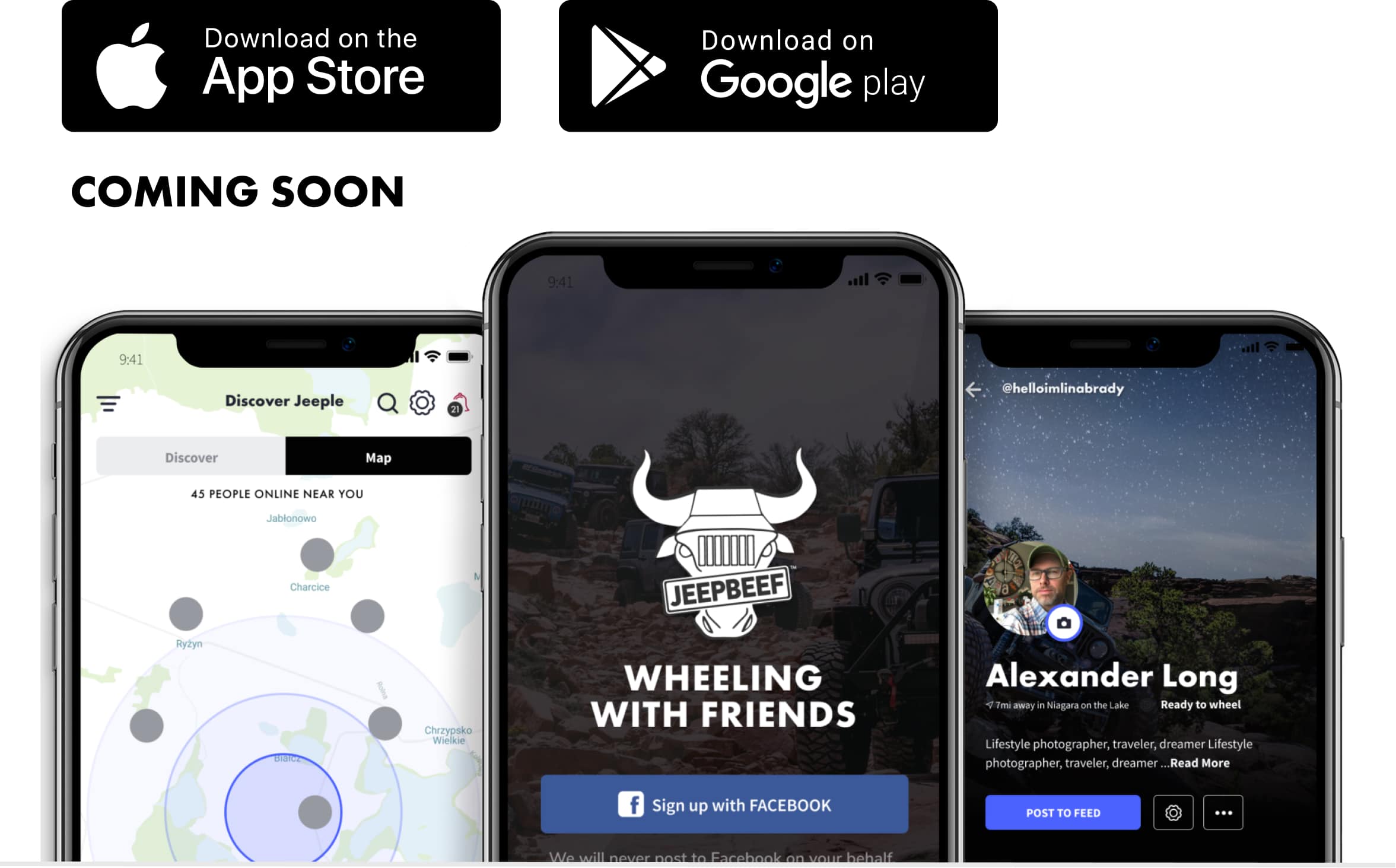 We've made it our mission to build the world's largest group of Jeep fanatics who embrace the off-road culture and live the Jeep lifestyle.
Paul Chesher
JeepBeef Evangelist