End Of Summer Sale
It's Fall, Ya'll! Shop & Save $$$ Off Our Best Selling Gear.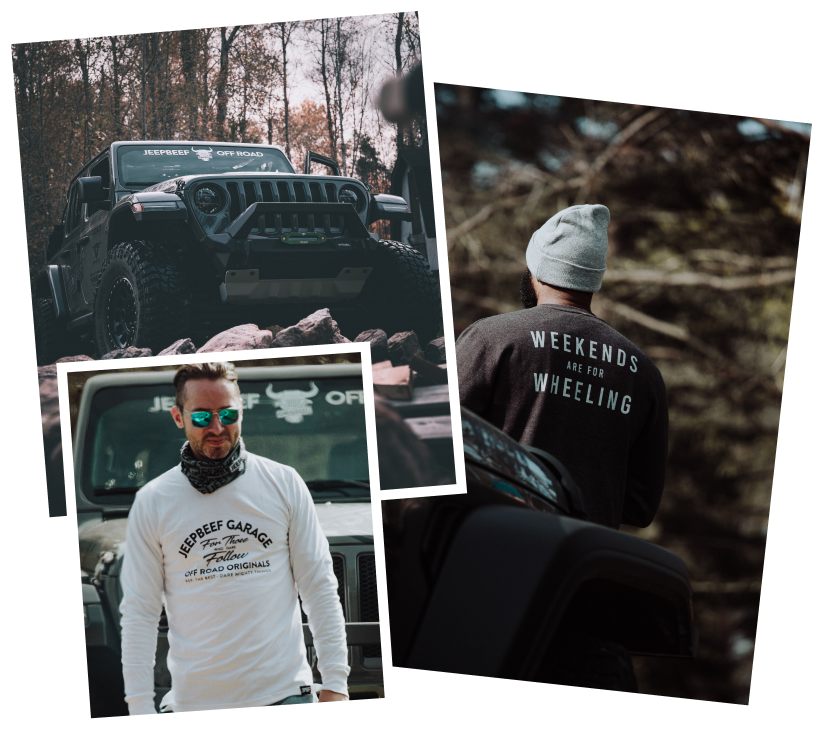 Premium Gear To Fuel Your
Off-Road Lifestyle
Created to rep our community's adventurous spirit, we set out to build an adventure brand that genuinely represents the offroad lifestyle.
From trails to rocks to mud, JeepBeef makes quality, modern-day apparel inspired by the unapologetic, in-your-face attitude of the Jeep community past and present.
JeepBeef gear won't change your life, but the adventures you'll have while repping our brand definitely will. #MemoriesNotDreams