FREE SHIPPING ON ALL ORDERS $99 + (*Excludes Parts)
Get to know Matt!
I have been around Jeeps since I was about 12 years old. My dad would buy older CJ7s and we would fix them up and sell them for a profit. As I got older my 1997 TJ became my first vehicle at age 15. I daily drove it through high school and into college. Fast forward 15 years and I still have that same TJ and it is still my favorite Jeep. I also have a CJ5 project that I am currently working on and my wife daily drives a 2011 JKU, which is a mall crawler but don't tell her I said that. The Jeep passion is stronger than ever and I am currently collecting parts for my next build!
Tell Us About Your First Jeep!
My first Jeep was a bone stock 1997 Jeep Wrangler SE that we bought from a nurse in 1999. I will have this Jeep forever and I'm sure it will be a project that is never finished because TJs are so much fun to work on.
What's your favorite place to wheel?
Hot Springs ORV Park in Hot Springs, Arkansas
What's your most memorable experience wheeling?
Everyone has that one experience where you instantly go home and buy a winch. Well, when I first started hitting offroad parks in 2008, I got on a level 3 trail that quickly turned bad. It was a steep loose climb, and while swinging wide to avoid a tree I got too close to the edge of the trail and the huge drop off that was right past that. I knew I was in trouble as my Jeep was half on the trail and halfway off the cliff. While we were discussing which plan of action to take, the trail is continuing to give out and my Jeep is sliding farther and farther down the drop-off. Quick thinking had me tie a tow strap around the rocker panel and the other end around a tree. Not only did I not have a winch, but we were the only Jeep wheeling that day. (2 rules that I will never break again) So, with no winch, no phone service, and my Jeep tied to a tree to keep it from becoming scrap metal we began our 2-3 mile walk back to the main office. With it being late on a Sunday, everyone with a capable vehicle was gone and the only person there was a shop employee in a Ford Taurus. We purchased 4 ratchet straps and began our walk back to the trail. We aired my tires down to 2psi so it would sit on top of all the loose rocks and for the next 3 hours, we ratchet strapped my Jeep up the hill. I had to be super gentle on the throttle because, with each tire slip, the Jeep went further down the cliff. So, I would pull forward about a half-inch and my 2 buddies on the straps would start ratcheting. After finally saving my Jeep and a ton of laughs, we realized how lucky we were to be able to drive out of there that day. It's memorable times like these that make offroading the best! SO....... 2 rules (1) always have a winch (2) always wheel with another vehicle when possible
Favorite Quote

It looks better than it probably feels.
Join Our Crew
Want to join our community? We're always on the look out for new ambassadors, just send us a note and tell us a few things about yourself, including who you are, where your from, and what it is about the off-road lifestyle that inspires you, and why your eager to come on board.
Apply Now
We rep only the best quality products and are fully confident in every product sold on our site. If you EVER have a problem, tell us about it and we'll work to make it right.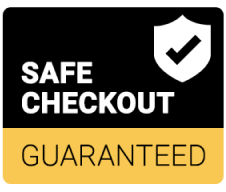 Jeep, Wrangler, Rubicon, Renegade, CJ, and the Jeep grille design are registered trademarks of FCA (Fiat Chrysler Automobiles). Neither JeepBeef, nor JeepHER has any affiliation with FCA. Throughout this website, the terms Jeep, Wrangler, & Rubicon are used for identification purposes only.


© JeepBeef Media Corp.
Built (not bought) by MediaTown