Tail Gunner Tail Lights - Jeep JL
$599.99
Description
Communication is a key part of any mission.  When you're on the trail with your team, you don't want signals to get crossed - especially if you need ...
read more
#JeepBeefApproved
Every Product We Sell Is Tested & Approved Quality

Easy Shipping & Returns
Affordable Shipping + 30 Days for Refund or Exchange. Details

Secure Payments
All Transactions Are 256 Bit Encription Secure For Your Saftey

Support Hero's
Click to Contact a 4x4 Expert or Call Us Toll-Free 1-888-570-1941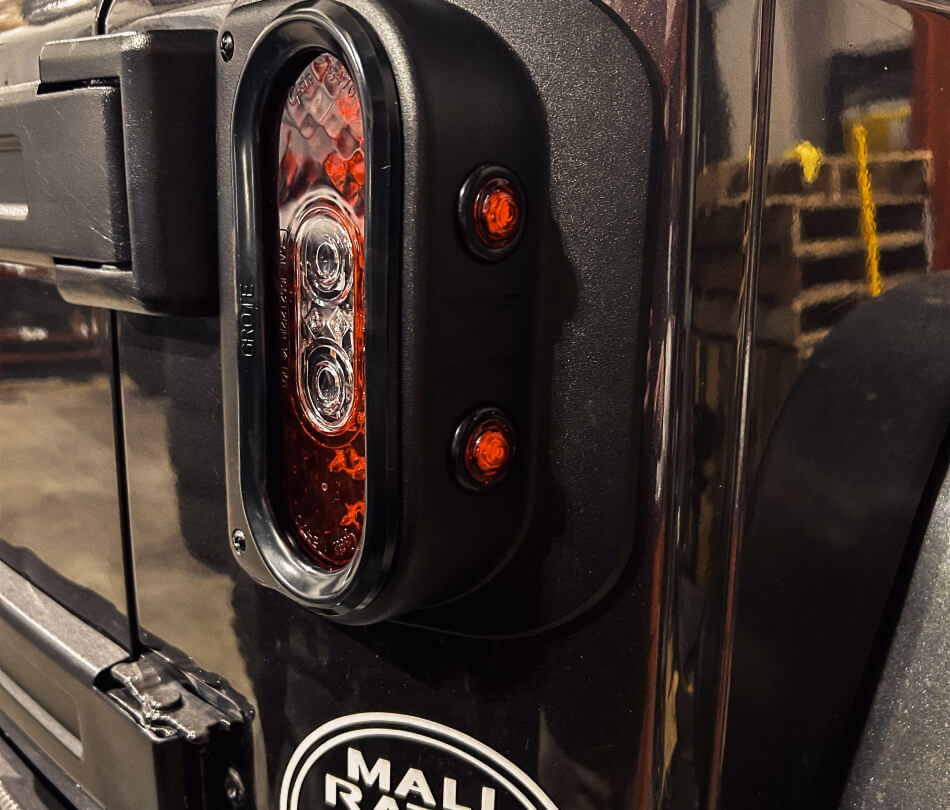 Design and Purpose
Get ready for the easiest upgrade of your life. No drilling, just plug 'n play and voila - you're good to go! Our one-of-a-kind design doesn't just play nice with your JL's body lines, it gives your Jeep the makeover it didn't know it needed.
Worried about tree hugs while off-roading? Psh, no more! Our flush fit means you can glide past obstacles like a smooth-talking off-road ninja. And when night falls, those LED reverse lights are so bright, you might just outshine the moon.
Oh, and did we mention these bad boys are built to survive the apocalypse (or, you know, winters in the north east)? Built from 100% die-cast aluminum, your Jeep's new rear-end upgrade is ready to take on whatever Mother Nature has in store. So, go ahead - treat your Jeep to the best tail lights in town!
Easy, Plug-In-Play Install