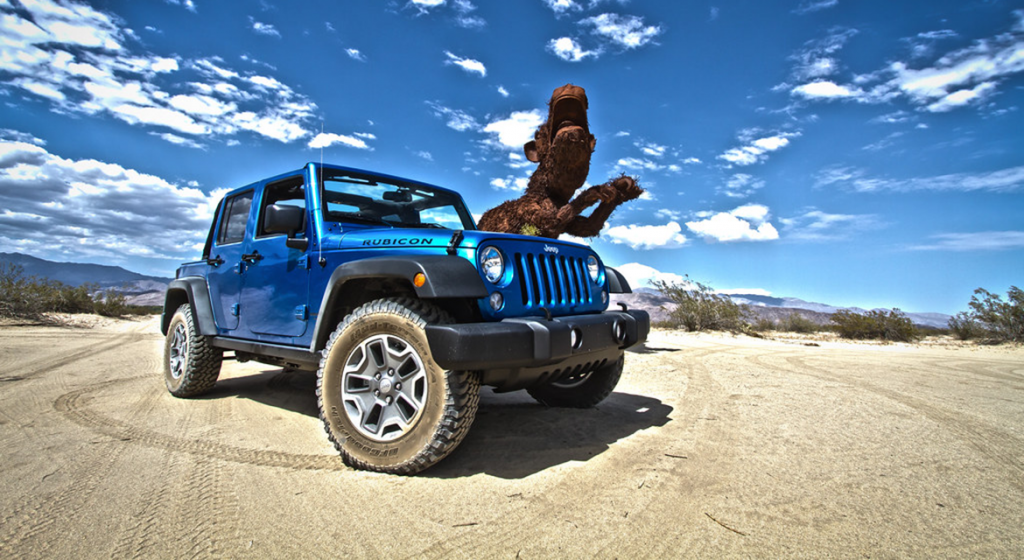 Sunny California is well-known for a long list of outdoor activities from surfing on its many beaches covering nearly 3,500 miles of coastline to skiing in the high country of the Sierra Nevada Mountain range. The Golden State is also a haven for off-road trails chock full of harrowing high-centered obstacles, spectacular stair-step challenges, raging rock gardens, multiple mud bogs, and more with conditions ranging from easy-breezy to extreme.
Often we hear titles like "Heartbreak Ridge" or descriptions that are telling of their location such as the "Mirror Lake Trail" (both are included) when choosing to take on one of these off-road adventures. We've left off many of those pathways that are labeled as easy or moderate and concentrated on those that are described as being more extreme or severe. Here's our list of some of the best-of-the-best bets for OHVs for our rugged and rambling Jeeps.
Heartbreak Ridge and Rattlesnake Canyon
Big Bear City, 8.9 miles, duration of about 3 hours with a rating of Moderate-Difficult
We'll start off with one of the easier treks up to Heartbreak Ridge and Rattlesnake Canyon that's seldom traveled and often overlooked by the 4×4 community which makes it a great choice to avoid crowded trails. Traveling through rock gardens through the canyon up to the ridge, riders and drivers should be on the lookout for spots where there are some heavy-duty rollover risks.
John Bull
Big Bear City, 2.96 miles, duration of about six hours, with a rating of Difficult-Severe
As you can see, at just under three miles and a traveling time of six hours, there's little room for BS when taking on the John Bull route. Among the many challenges of traversing this trail are huge boulders, large loose rock beds, and big trees that seem to come out of nowhere to give your Jeep a nice kiss. This trail is notorious for putting man and machine to the ultimate test.
Mirror Lake Trail
Shaver Lake, 1.3 miles, duration of about an hour-and-a-half, with a rating of Severe
The Mirror Lake Trail is not for the faint of heart with its many steep surfaces and an off-camber winch hill where posts have been drilled in the rocks at two different locations. This hardcore rock crawling trail runs through Strawberry Lake Trail to Mirror Lake at the northern end. You'll find swimming, fishing, relaxing lakeside at a nearby campground among the many perks of tackling this trail.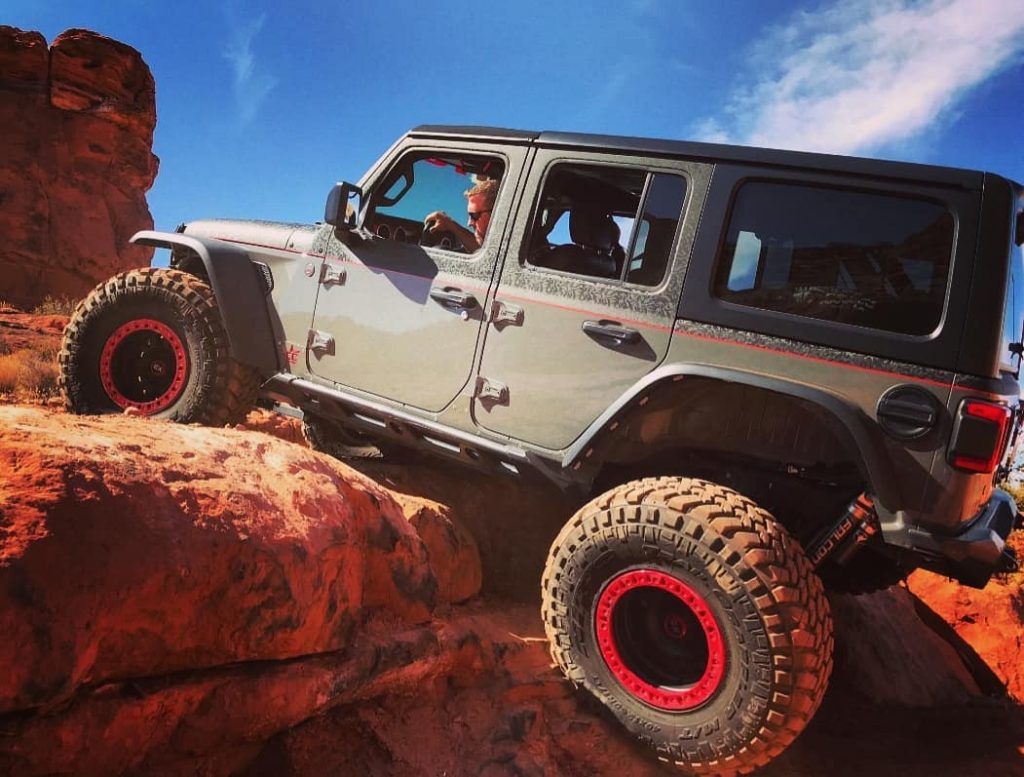 Dishpan Springs
Lake Arrowhead, 3 miles, about 3 hours with a rating of Difficult-Extreme
While it may sound like a clean trek, riders will get down-and-dirty on the Dishpan Springs trail throughout this relatively short ride. Nestled in the mountain between Big Bear and Lake Arrowhead, this off-road adventure shouldn't be underestimated. Transversing through two extremely difficult waterfalls, this ride will put the best drivers and their vehicles to the test. Beware, the upper waterfall may leave a souvenir kiss on your beloved rig.
Red Lake Trail
Shaver Lake, 2.4 miles, duration of about 1 hour and 40 minutes with a rating of Difficult
For a killer end-of-trail reward, a high-mountain lake is stashed at the end of this rock crawling 4×4 experience that makes for an excellent outdoor camping spot. The Red Lake Trail runs through rock gardens, a dense forest, and a few short stretches of easy trails leading to the namesake Red Lake. Once popular with the historical mining scene happening on the mountain, it's become an off-the-beaten-path place for off-roaders with less traffic due to its location on the east side of the range.
Gold Mountain
Big Bear City, 4.5 miles, duration of about 2 hours with a rating of Difficult
The Gold Mountain trail in the namesake Golden State is often described as the best in backyard off-roading, but don't let this description fool you as it's one of the more difficult trails through the Big Bear Mountain Range. The trail starts off immediately with a windy ride up to just over 8,000 feet and is deceptive for many drivers leading to body damage to rocker panels. However, it offers some of the best views of the resort town below traversing of the largest rock garden on the mountain and a pair of ledgy waterfalls.
Holcomb Creek Trail
Big Bear City, 5.75 miles, duration of about 4 hours with a rating of Difficult-Severe
We're on a bit of a roll with Big Bear City treks and the drive-through the Holcomb Creek Trail and others in this recreational area definitely do not end with fast food. Here is another journey with a reputation of being one of the most difficult trails in this popular California mountain range. The trail provides plenty of amazing views along the way through water crossings, large rock gardens, and difficult hills to climb. Drivers and riders beware since over the year this trail has claimed many vehicles and is not for amateurs.
Cougar Buttes
Lucerne Valley, 20 miles, duration of about 4 hours with ratings that range from Easy-Severe
Cougar Buttes are one of those great off-road areas of Southern California that's often overlooked by the mainstream 4×4 community. It's easy to miss with a quick glance of a few rock-piled hills and is located just a few minutes from Big Bear. But looks can be deceiving since the Cougar Buttes are home to everything from high-speed sandy roads to some of the most extreme Jeepin' rock crawls in the country let along the State of California. Because of the mild to wild conditions, visitors may want to download a free topographical map available from Pick-A-Trail.
Azusa Canyon Offroad Park and SVRA
Azusa, 0 miles, duration of choice with ratings that range from Easy-Severe
Technically, the Azusa Canyon Offroad Park isn't a trail, it's more like an enormous rocky mud pit and for those who are unaware, SVRA stands for a State Vehicular Recreation Area. Many 4×4 enthusiasts head to this park to play in the dirt and hills, but most people head to the south end of the rec area to play in the mud pits where all the action is happening. Saturdays are usually pretty mellow however things really heat up on Sundays beginning around noon.
To get more of these types of top 4×4 off-roading rosters, the latest in bitchin' "buy" products, add-ons, and accessories for your ride, stay tuned to JeepBeef. Better yet, follow us on Facebook or sign up for the newsletter on our website. Don't worry, we won't flood your inbox with a bunch of useless crap, sell, trade or otherwise pass out your personal information. That's just not how we roll.