Form & Function
Designed to fit flush with the rear end of your Wrangler, these tail lights are made of anodized aluminum.
Not only will they transform the look of your Jeep but they also reduce the risk of getting hung-up on an obstacle, rock, or tree. 
Models They Fit:
Wrangler JK/JKU (2012-2018)
Wrangler JL/JLU (2018-present)
Gladiator JT (2018-present)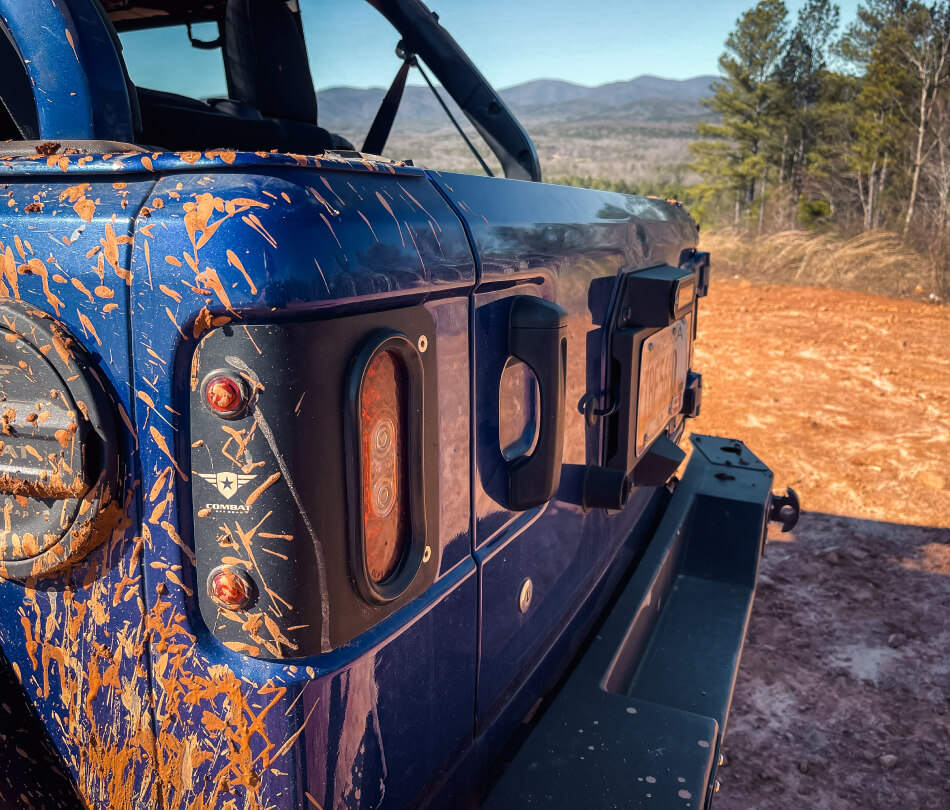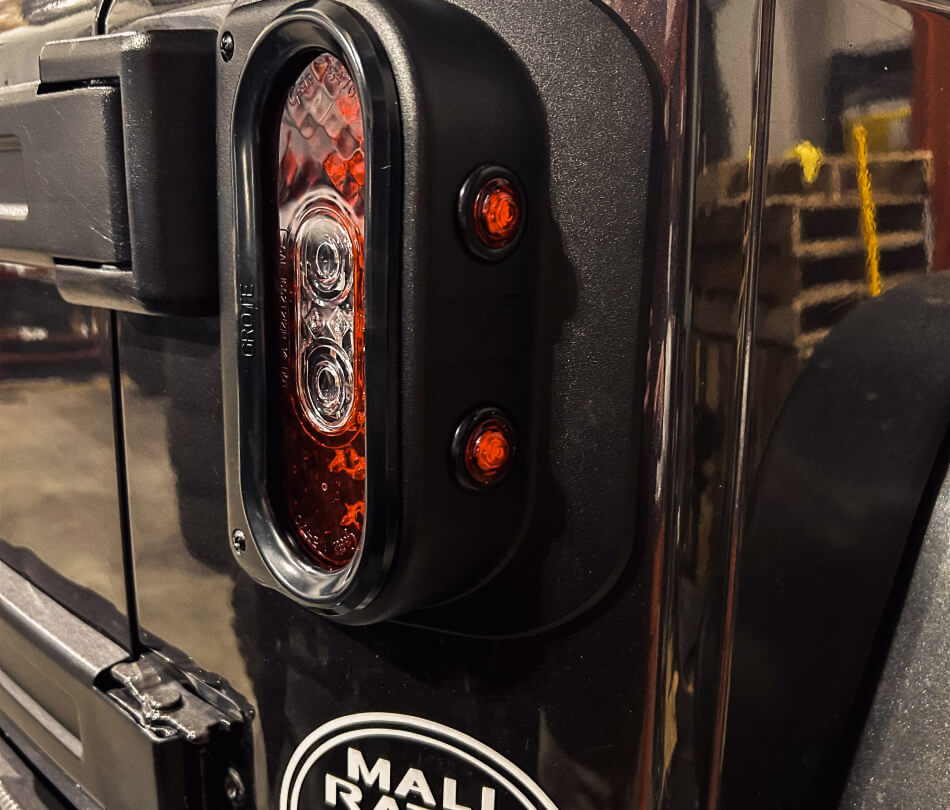 Built For Any Mission
With super bright LED reverse lights, you'll have better visibility at night, making your off-road adventures safer and more enjoyable.
Built to last in any climate and made with 100% die-cast aluminum, these tail lights can handle whatever Mother Nature throws at 'em. Prepare for serious tail light envy.
The Tail Gunner Tail Lights aren't just for show – they're brighter, more durable, and way cooler than anything your Jeep buddies are rocking.
Unbeatable Style and Unmatched Performance
Before you hit the trail, take a moment to discover how the Wrangler Off Road LED Tail Light Kit can elevate your Jeep to a whole new level of function and cool.
Flush Mounted
Change the look of your wrangler with a flush-mounted look.
Super Bright LED
Better visibility at night with their powerful LED reverse lights.
100% Die-Cast Aluminum
Built to withstand harsh conditions, the tail lights are made of durable die-cast aluminum.
Plug-and-Play Installation
The Tail Gunner Tail Lights are easy to install with a hassle-free plug-and-play setup.
Compatible with Your Jeep
Purpose built and designed to fit your Jeep Wrangler JK, JL, or Gladiator JT.
Avoid Obstacles or Trees
The advanced design helps minimize the risk getting hung-up on obstacles during off-road adventures.
Weather-Resistant
Built to last in any climate, ensuring reliable performance no matter the conditions.
DOT and SAE Compliant
Meet the standards set by the DOT and the Society of Automotive Engineers (SAE), ensuring quality and safety.
Frequently Asked Questions
We've compiled a list of the most common questions we're asked about the Tail Gunner Tail Lights. Don't see your question answered, contact us and we'll be happy to point you in the right direction.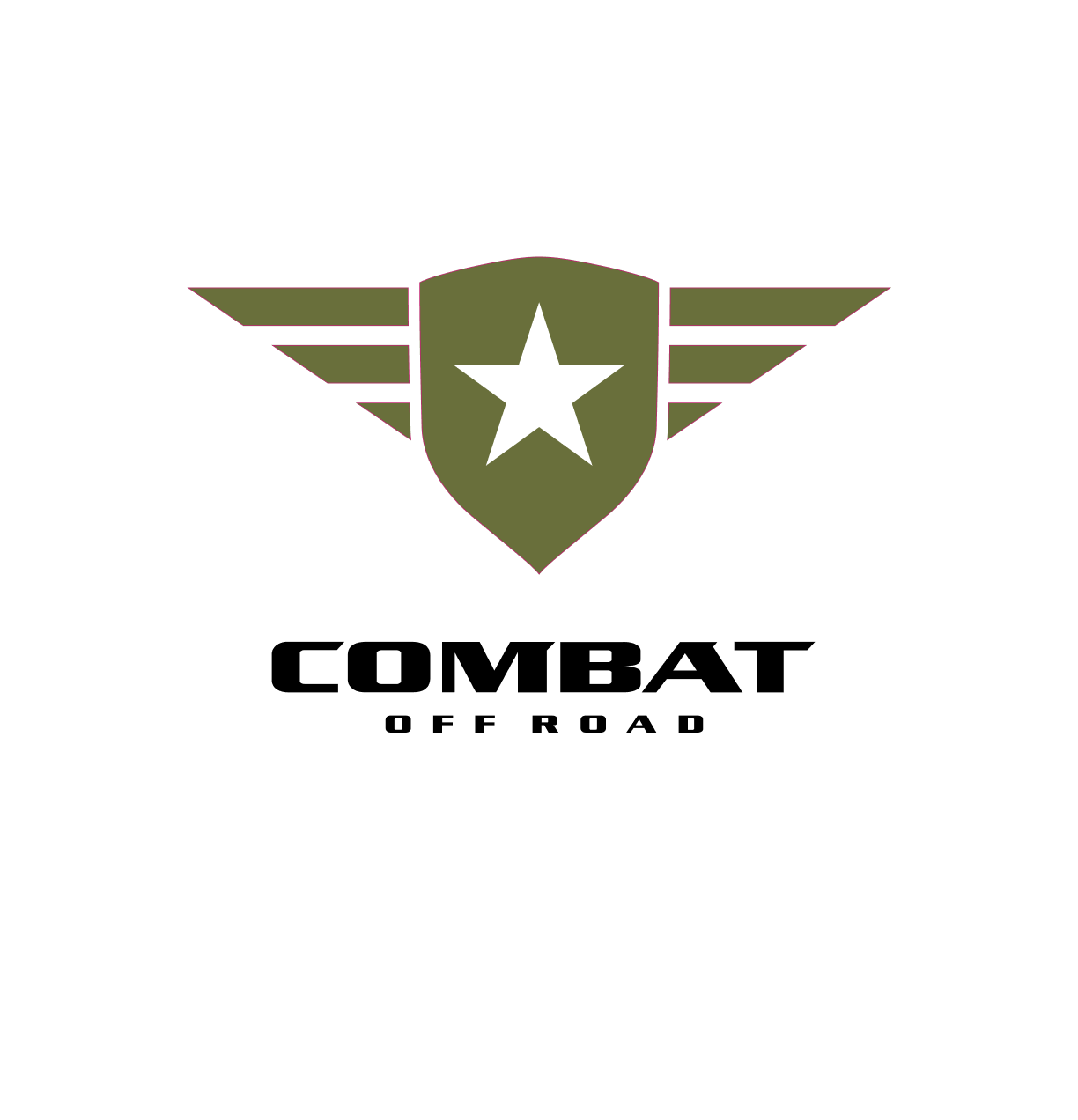 Warning // Please Read // 
The Combat Off Road LED tail light kit (Tail Gunner Tail Light Kit) is not designed or recommended to be used or installed on any Jeep JL or JT Gladiator that are equipped with the blind spot monitoring system. If you choose to disable the blind spot monitoring system with a tuner, programmer or any other computer interface device (i.e. Tazer from Z Automotive, Superchips Flashcal+, etc), Combat Off Road does not accept any responsibility or liability for the compromise of the safety features or any injury, damages, claims, expenses, or responsibility that may be caused or alleged to be caused, in whole or in part, by the removal of those features. Combat Off Road recommends the Tail Gunner Tail Light Kit be used for off road use only.