Ep. 219. Win a Gladiator! Our Chat With Scott Jones & The American Warrior Garage
Paul Chesher
JeepBeef Co.
Ryan Stoangi
Combat Off Road
Today we're chatting with Scott Jones from The American Warrior Garage and discussing his giveaway of a 2020 Gladiator Rubicon. All proceeds go towards giving back to veterans whom have sacrificed so much for our country.
Interested in the giveaway? Find details here
Check out American Warrior Garage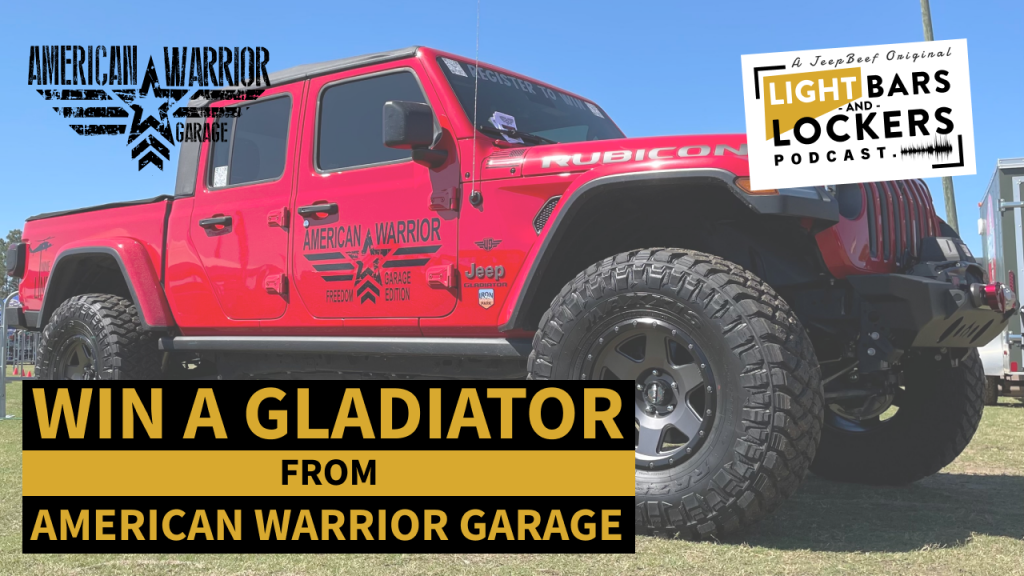 Jeep Related Question?
Email us at [email protected]
Join our text community (yes, it's really them).
Text "Podcast" to 1-716-209-3576.
(Once joined, feel free to text with questions anytime).
Thanks for stopping by. Please leave a comment, join the Facebook Group, or Text Us with show ideas! We will try and answer any/all questions in an upcoming episode!
Episode Sponsors