Ep. 214. The JL Project: Build Sheet Setup & More
Paul Chesher
JeepBeef Co.
Ryan Stoangi
Combat Off Road
Check out our JL build sheet here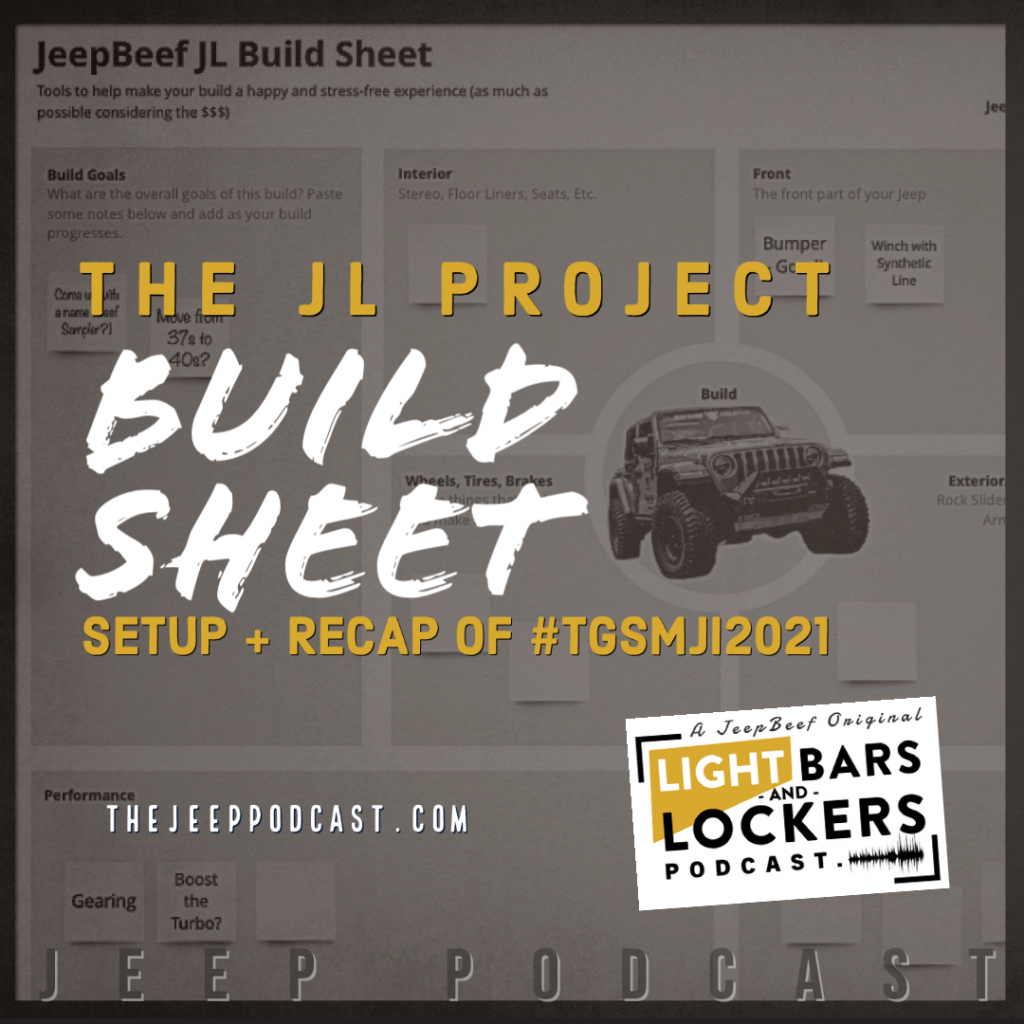 Jeep Related Question?
Email us at [email protected]
Join our text community (yes, it's really them).
Text "Podcast" to 1-716-209-3576.
(Once joined, feel free to text with questions anytime).
Thanks for stopping by. Please leave a comment, join the Facebook Group, or Text Us with show ideas! We will try and answer any/all questions in an upcoming episode!
Episode Sponsors