Ep. 213. Smackdown! Jeep 4xe vs 392
Paul Chesher
JeepBeef Co.
Ryan Stoangi
Combat Off Road
Tim Rogers
TMR Customs
On today's show, we're pitting the 4xe HEAD-TO-HEAD with the 392. From overall power to standard features, to all-around off-road machine, which will come out on top? As always we want to hear from you so get your questions, opinions, and coffee (beer?) ready, and let's do this.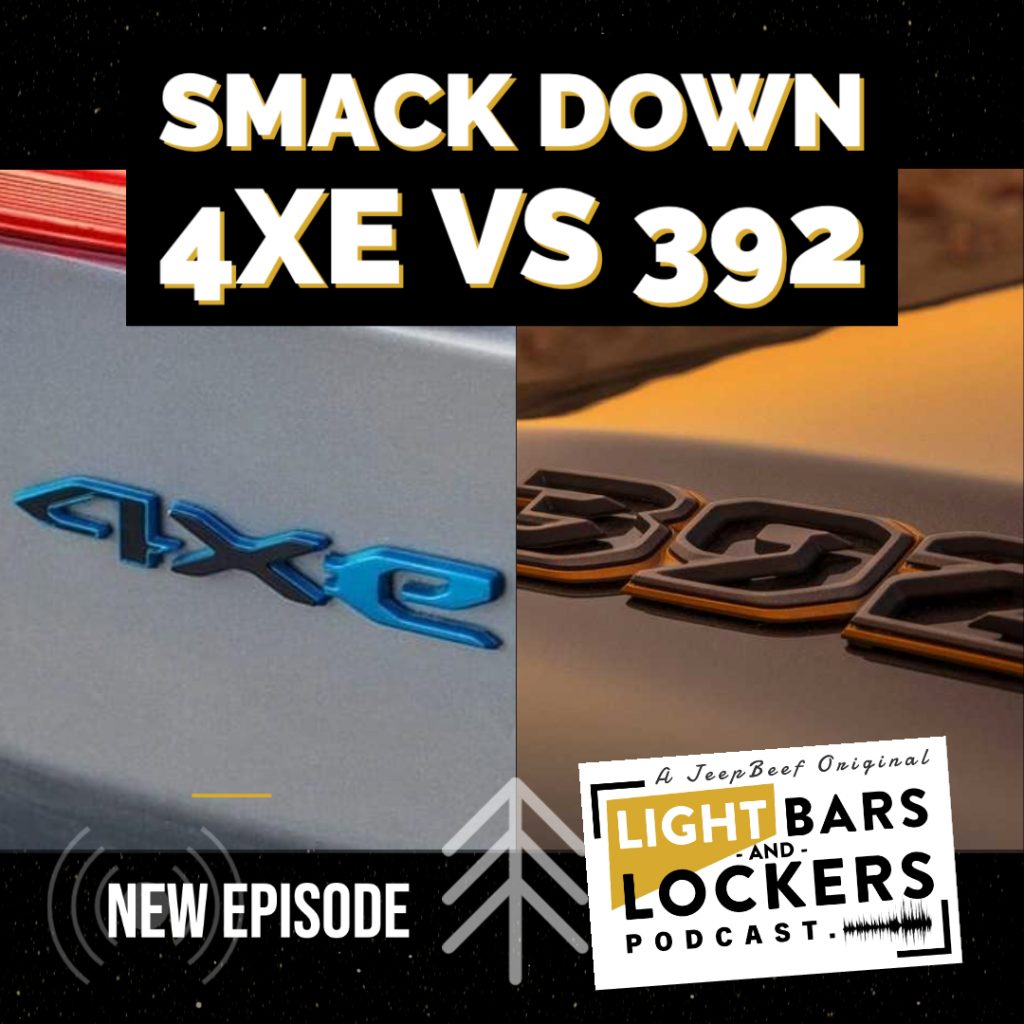 Jeep Related Question?
Email us at [email protected]
Join our text community (yes, it's really them).
Text "Podcast" to 1-716-209-3576.
(Once joined, feel free to text with questions anytime).
Thanks for stopping by. Please leave a comment, join the Facebook Group, or Text Us with show ideas! We will try and answer any/all questions in an upcoming episode!
Episode Sponsors