Ep 114. Protect YOUR Jeep with Under Armor.
Paul Chesher
JeepBeef Co.
Ryan Stoangi
Combat Off Road
Tim Rogers
TMR Customs
Ever wanted to go out rock crawling but too afraid of smashing up the underside? Ryan, Tim, and Paul are here to give you their professional recommendations and teach you about the different types of armor you can install to protect your ride from unnecessary damage.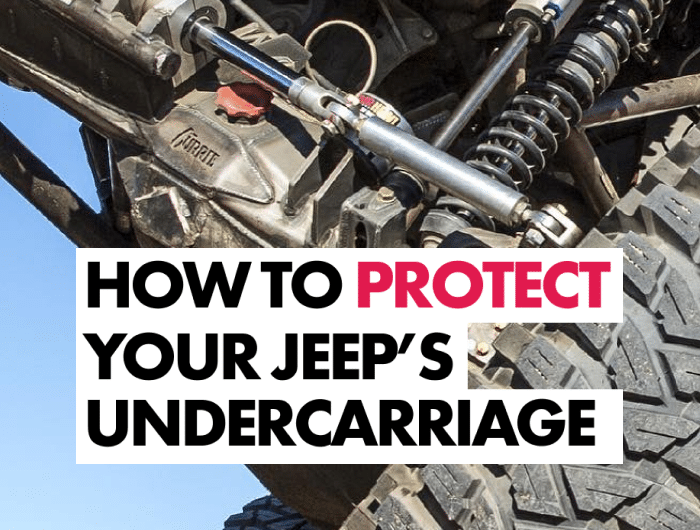 Got a Jeep related question?
Email us at [email protected]
Text our hosts (yes, it's really them) at 1-716-209-3576
Timeline
0:00 Paul Starts the Show
1:25 Introduction
7:02 Different Types of Armor
17:49 Product of the Week: Diff Covers
27:35 Rock Sliders
39:18 Can You Install Armor at Home?
Product of the Week
Have a question you'd like us to answer? Leave a comment, join the Facebook Group, or Text Us! We will try and answer any/all questions in an upcoming episode!
Episode Sponsors



At vero eos et accusamus et iusto odio dignissimos ducimus qui blanditiis praesentium voluptatum deleniti atque corrupti quos dolores et quas molestias excepturi sint occaecati cupiditate non provident, similique sunt in culpa qui officia deserunt mollitia animi, id est laborum et dolorum fuga. Et harum quidem rerum facilis est et expedita distinctio. Nam libero tempore, cum soluta nobis est eligendi optio cumque nihil impedit quo minus id quod maxime placeat facere possimus, omnis voluptas assumenda est, omnis dolor repellendus.