Ep 108. Axles and Axle Upgrades. Moving Beyond Stock Axles (Tons & More) – PART 2 of 2
Paul Chesher
JeepBeef Co.
Ryan Stoangi
Combat Off Road
Tim Rogers
TMR Customs
Continuing from last week's episode, the boys dig deep into Jeep axle upgrades, going beyond the stock axle, and answer some hard-hitting questions. What are the additional costs to consider? If you're not handy, how can you make some upgrades out of your skill-set?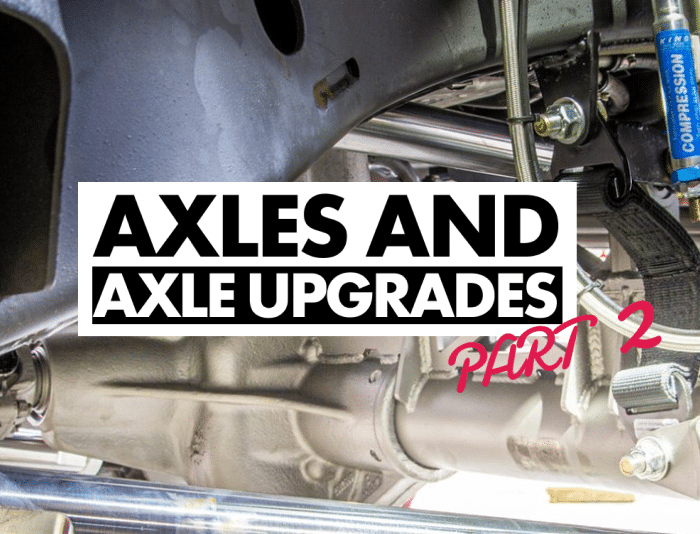 Got a Jeep related question?
Email us at [email protected]
Text our hosts (yes, it's really them) at 1-716-209-3576
Timeline
0:00 – Paul Introduces the Show
0:32 – Introductions
7:40 – Ford Bronco Tangent
11:48 – Going Beyond the Stock Axle
20:35 – Product of the Week
29:43 – How to upgrade out of your skillset
33:23 – Additional Costs to Consider
38:27 – The order of upgrades
46:43 – What the boy's are up to
Product of the Week
– TMR Customs Jeep JK Front Axle Swap Bracket Kit –
– TMR Customs Jeep JK Rear Axle Swap Bracket Kit –
Have a question you'd like us to answer? Leave a comment, join the Facebook Group, or Text Us! We will try and answer any/all questions in an upcoming episode!
Episode Sponsors