Ep. 301. Steve & the Crew from JK Land in Georgia
Paul Chesher
JeepBeef Co.
Ryan Stoangi
Combat Off Road
Hey everybody we're back! This week we're here with Steve & the crew discussing their shop JK Land. We talk about the JK Land experience, purchasing new custom vehicles, Hemi and LS swaps, their repair and maintenance program, and more!
Interested in JK Land? Find out more here
Visit JK Land on Facebook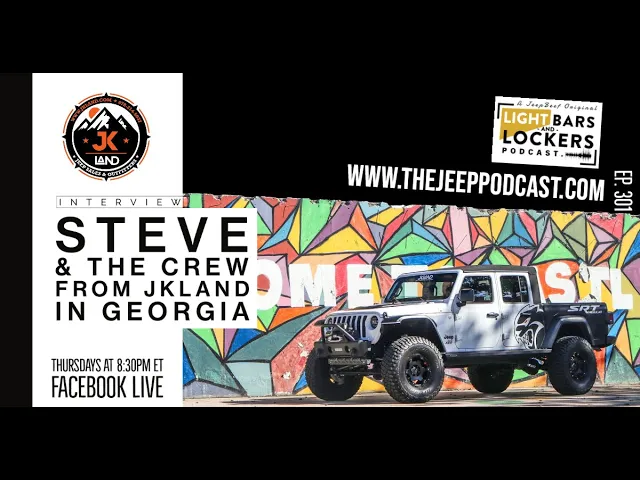 Jeep Related Question?
Email us at [email protected]
Join our text community (yes, it's really them).
Text "Podcast" to 1-716-209-3576.
(Once joined, feel free to text with questions anytime).
Thanks for stopping by. Please leave a comment, join the Facebook Group, or Text Us with show ideas! We will try and answer any/all questions in an upcoming episode!
Episode Sponsors