Ep. 104 – Lift Kits Explained, How to Choose The Right Kit For Your Jeep
Paul Chesher
JeepBeef Co.
Ryan Stoangi
Combat Off Road
Tim Rogers
TMR Customs
The lift kit, a must-have for any Jeeper wishing to defy the factory specs and gain the ability to explore the most treacherous terrain.
In this episode, Paul, Ryan, and Tim go over the pressing questions regarding lift kits. What should you start off with as an entry-level Jeeper? What's the difference between a lift kit vs. a leveling kit? What is a control arm? Track bars? A mid-arm? The differences you need to consider between a JK and JL. All this along with professional recommendations.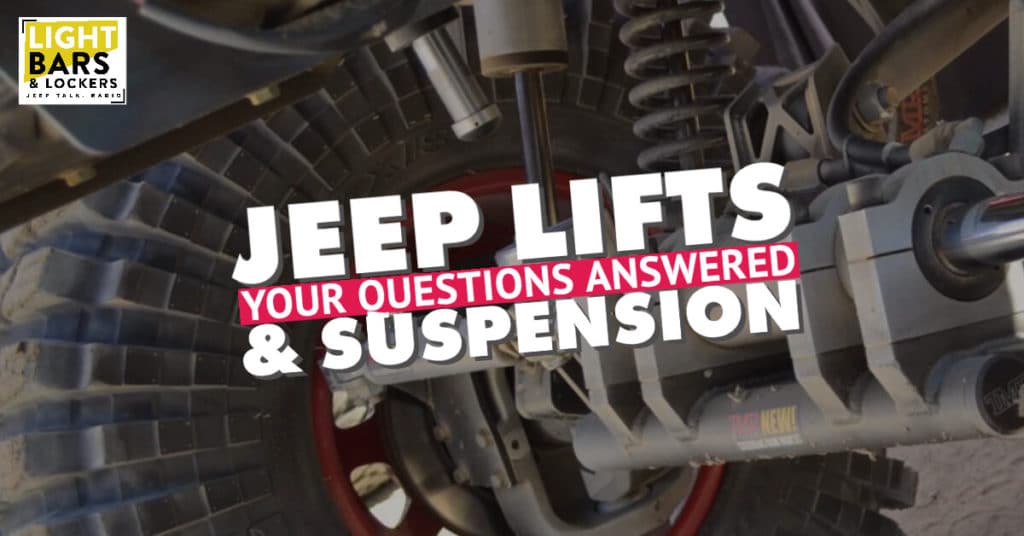 Product Of The Week
– Combat Low Center of Gravity Lift Kit JK/JKU –
– Combat Low Center of Gravity Lift Kit JL/JLU –
Have a question you'd like us to answer? Leave a comment and it just might get answered in the next episode!
Episode Sponsors